SERVING THE DELTA COMMUNITY SINCE 1977
Welcome to The Delta Lion Pub or "The DLP" as some of our longtime friends like to call it. Since 1977, we've been serving our community and getting to know our neigbours over great food and a few drinks. Here, we celebrate our past and cheers to our present because no matter where you came from, we're glad you're here now.
• LIVE SPORTS & EVENTS
• WEEKLY MENU SPECIALS
• PATIO & FREE POOL
THE MORE CARD
REWARDS FOR OUR REGULARS
At the DLP, we like to reward our regulars and that's why we created The More Card. For every two dollars you spend, you get one point and every 10 points earn you a $1 redeemable at The Delta Lion Pub! It's just our way of saying thanks!
Visit the pub today and sign up at no cost!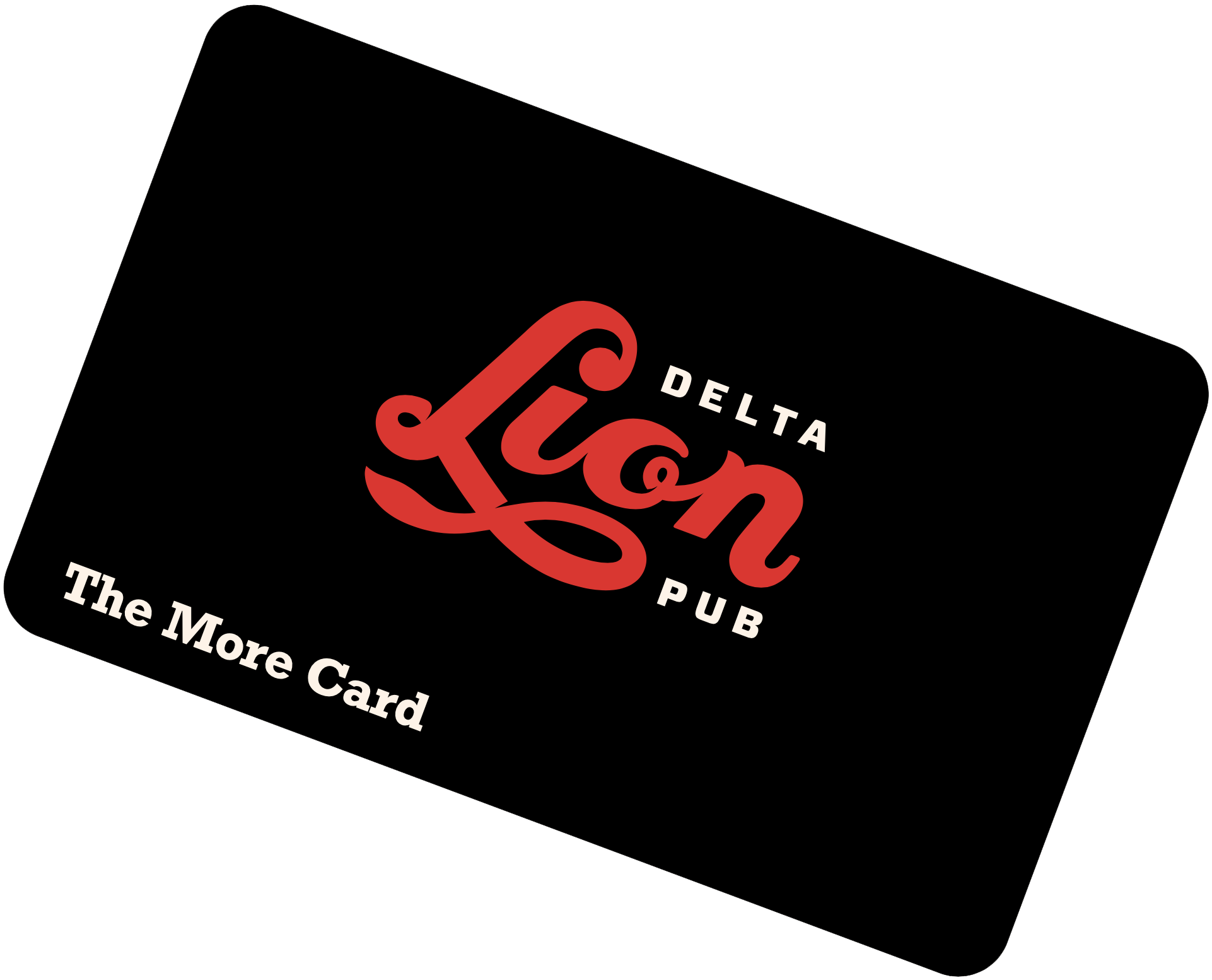 SIGN UP FOR OUR NEWSLETTER